The marches in Pakistan are part of a planned Global Climate Strike ahead of a United Nations climate summit next week.
Thousands of schoolchildren across the world are walking out of classes in a day of protest to demand action to tackle climate change.
In Pakistan, marches will take place on Friday afternoon in 26 cities and rural areas.
They are being coordinated by 200+ citizens via a handful of WhatsApp groups consisting of students, doctors, lawyers, software engineers, architects and development professionals, among others. They have come together in a coalition called ClimateActionPk and their demand is: "Climate Action Now!"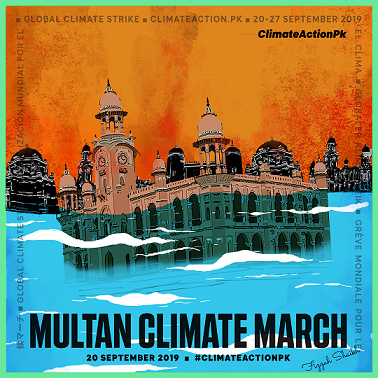 A ClimateActionPk poster for a march happening in Multan, a city located on the banks of a river in Punjab province, and one of South Asia's oldest cities
Pakistan air quality activists teamed up with the young people leading the Global Climate Strike after originally planning a march to protest the country's smog. After hearing about the Strike they decided it would be more effective to join forces.
Abid Omar, who is helping to coordinate ClimateActionPk events in Karachi and founder of the Pakistan Air Quality Initiative, said: "This is the first time Pakistan as a nation, young and old, schoolchildren and adults – not just professionals working in the NGO, the environment and the development sectors – have come together to demand climate action now."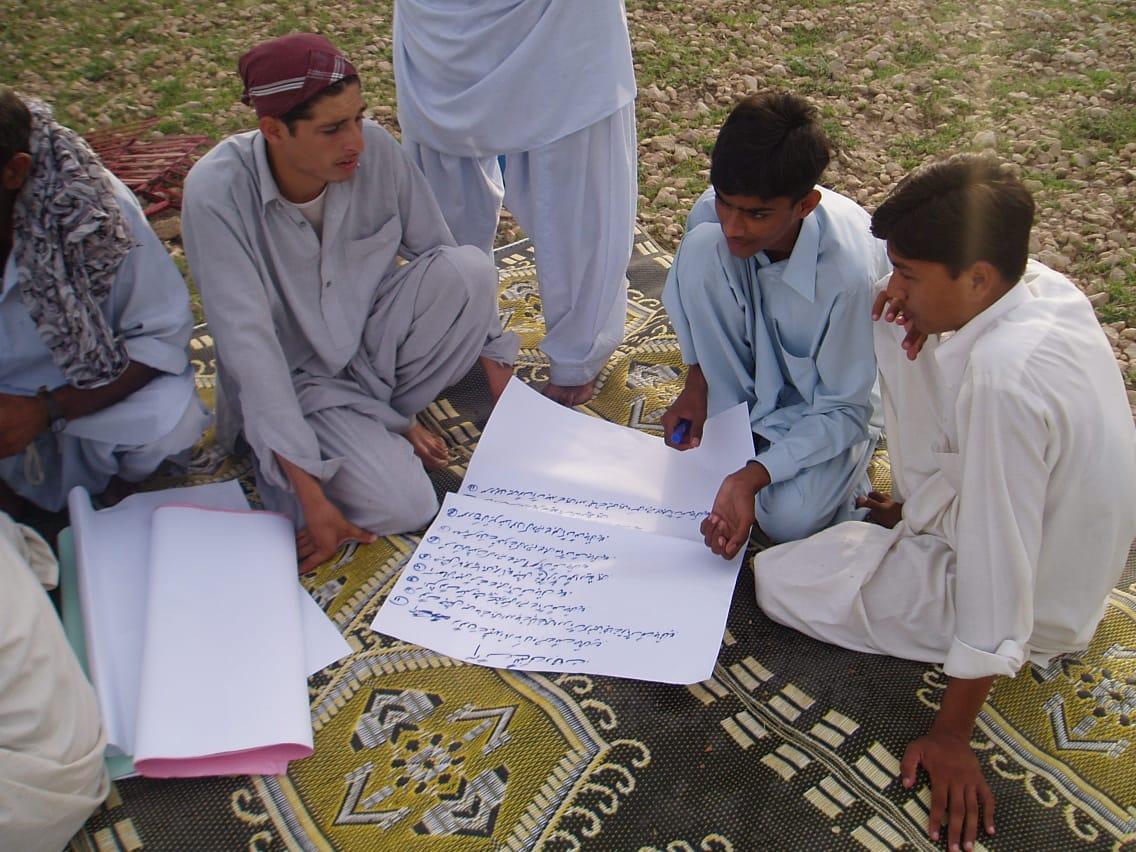 Villagers from Pakistan's Punjab province prepare posters for a march to demand climate justice
What coordinators are particularly excited about is members of marginalized communities in the cities and some rural areas joining the marches, particularly communities who stand to be affected the most by climate change.
Amir Zafar Khan, a lawyer who is helping to coordinate ClimateActionPk in Lahore, told AirVisual News: "What's truly unique that we are trying to do with this protest is bringing in people from rural areas, who have not been part of a march by the urban elite."
ClimateActionPk is calling on the government to take the following steps:
1. Declare a climate emergency;
2. Demand climate justice though a global coalition;
3. Adopt a low-carbon economy; and
4. Ensure grassroot level climate adaptation efforts.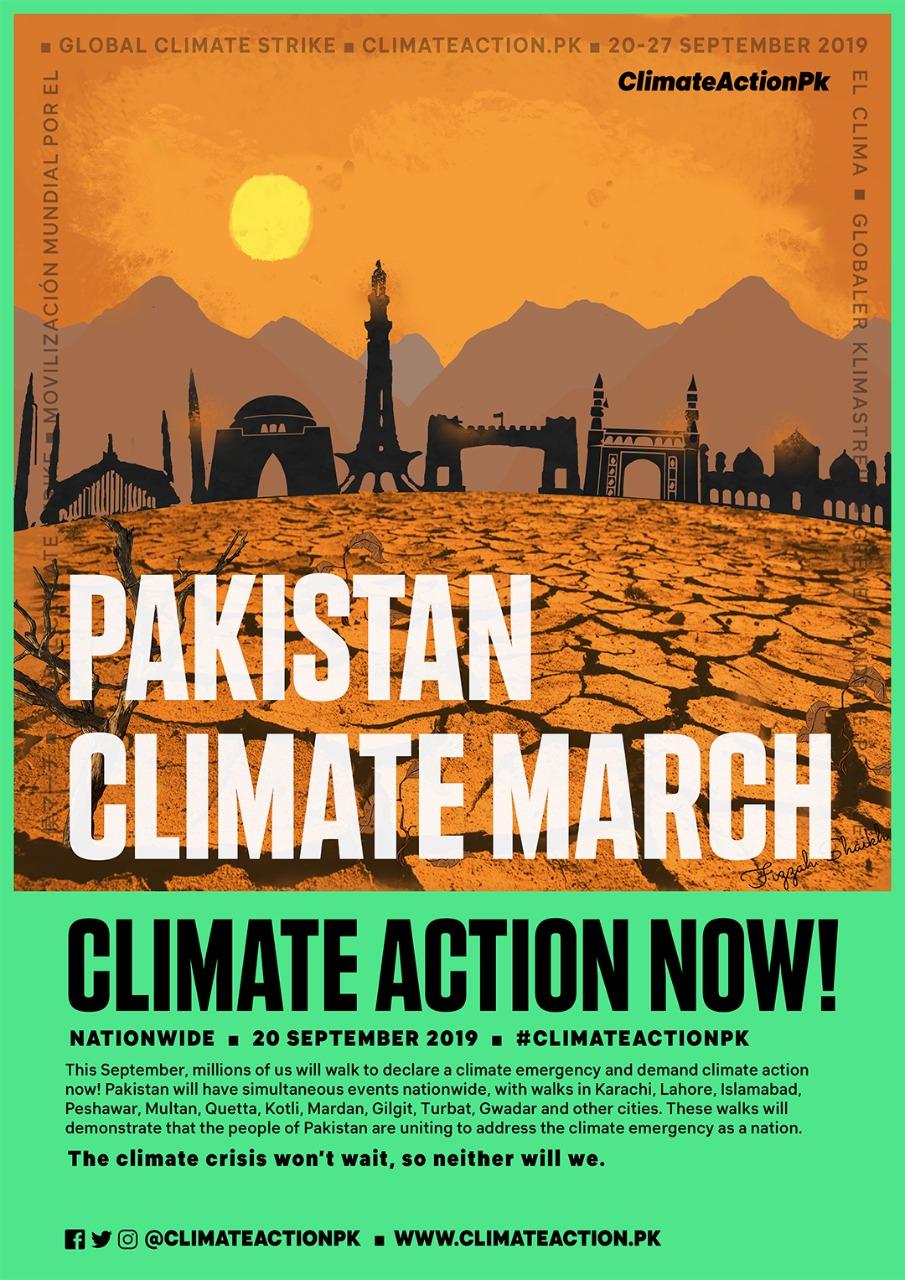 "The climate crisis won't wait, so neither will we" reads a poster for the ClimateActionPk events to mark Friday's Global Climate Strike
ClimateActionPk's other demands include the inclusion of women and marginalized communities in climate change and environmental decision-making and policy-making, and that Pakistan builds a coalition of developing countries with the objective of holding developed countries accountable for historical greenhouse emissions.
The potential challenges facing Pakistan from climate change include the changing of monsoon patterns, floods, droughts, and receding Himalayan glaciers affecting the Indus River, which is a key water source for Pakistan.
The Global Climate Strike events are scheduled in more than 100 countries and schoolchildren and university students will join forces with union members, company workers and other adults hoping to draw world attention three days before the U.N. climate summit in New York.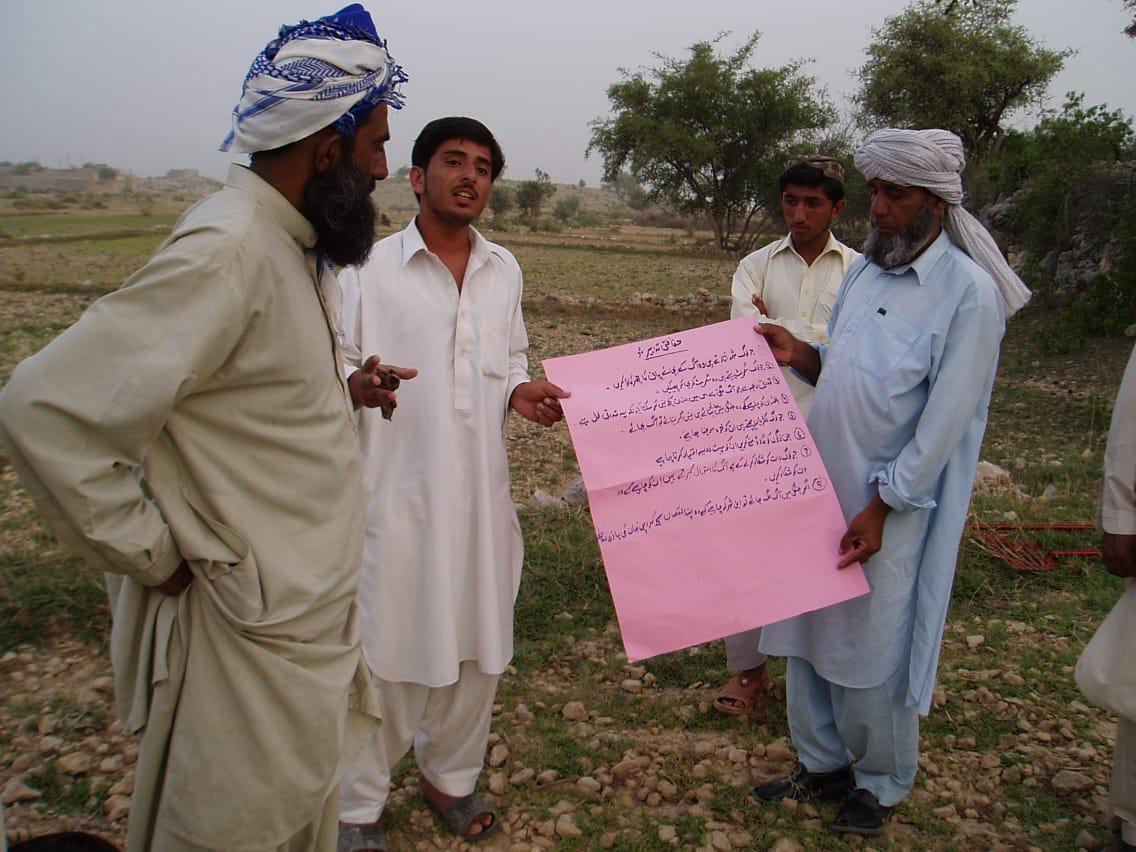 Men hold a poster reading "Charter of Changes" that they plan to rally with during the Global Climate Strike
The Global Climate Strike has been inspired by Swedish schoolgirl Greta Thunberg. Her climate protests outside the Swedish parliament beginning last year first sparked the #FridaysForFuture movement, in which students and others strike on Fridays to protest a lack of action to deal with climate change.
Friday's Global Climate Strike will be followed by another day of action a week later. September's events mark the second global climate strike; in March, an estimated 1.5 million people took part.