Kosovo has what the World Bank has called the worst single-point source of pollution in Europe: a 45-year-old lignite-fired power plant. Its landlocked location doesn't help its air quality; it sits in a region with more than a dozen outdated coal-fired power plants that billow out particulate matter and sulphur dioxide.
Kosovo's air quality has shot up the public's consciousness since the U.S. Embassy in the capital, Pristina, started monitoring the air and sharing the data publicly. For the first time, residents were able to quantify the pollution, shocked that at times it passed into the "hazardous" category on the U.S. Air Quality Index during the winter months, when many people burn coal and wood to keep warm.
Now Kosovo's biggest foreign direct investor is setting up a network of 25 monitors to help citizens find out what the air is like in other areas of the Western Balkans country. Telecommunications company IPKO, owned by Telekom Slovenia, wants people to be able to check pollution levels in their local areas in real-time so they can take actions to protect their health.
Kosovo, which declared independence from Serbia in 2008, is one of the poorest countries in Europe and also one of the most polluted.
Air pollution comes from coal-fired power plants and lignite mines, and many households still burn wood and coal for heating and cooking. Particulate matter is emitted by vehicle exhausts.
For decades, Kosovo has relied on the dirtiest coal, lignite or brown coal, for its power. It is cheap and abundant in the country.
Two aging lignite-fired power plants, located just outside the capital, generate most of Kosovo's electricity and emit vast quantities of ash.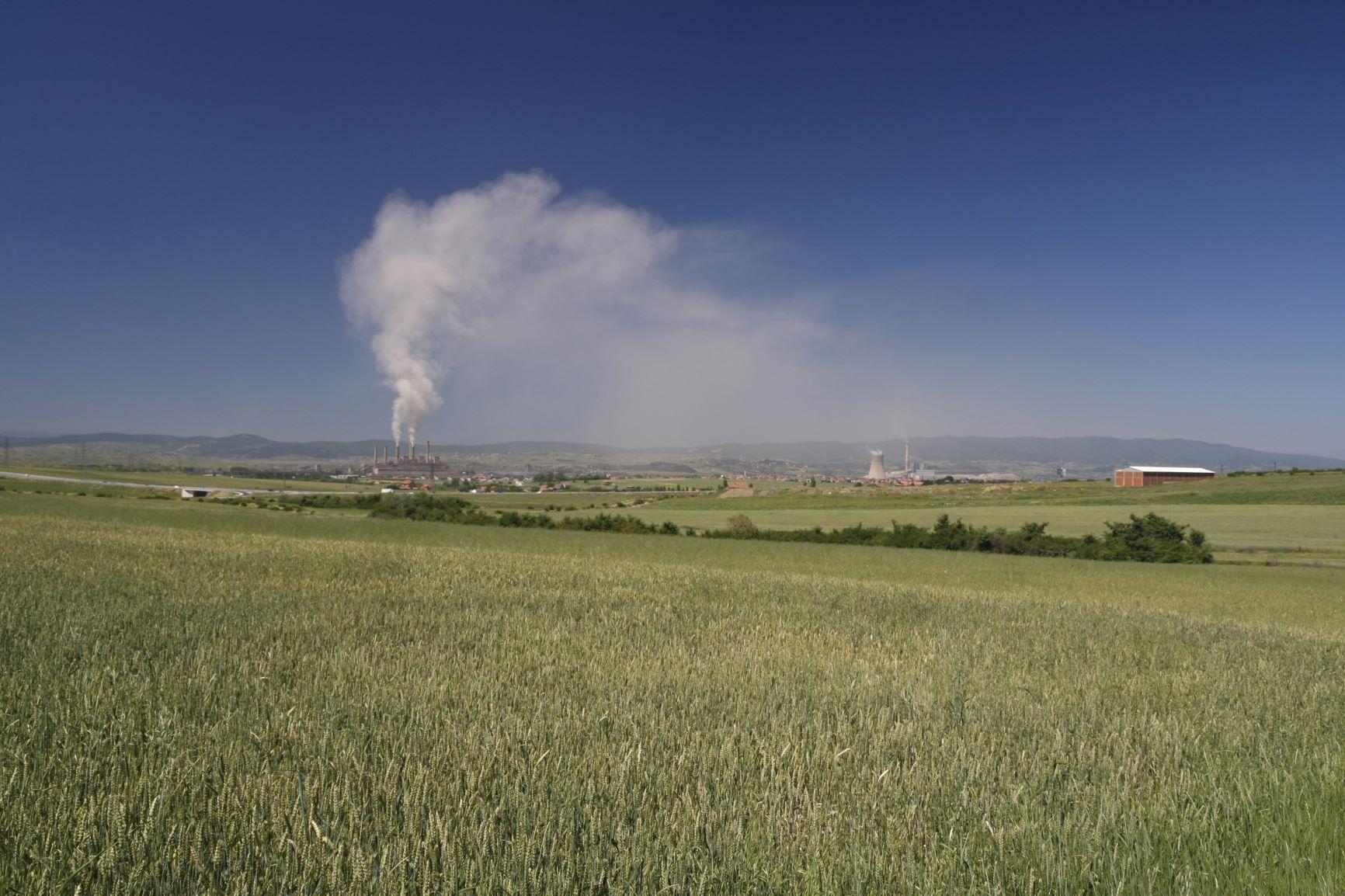 Kosovo's two aged and heavily polluted power plants pump out smoke into the sky. Kosova A (left) and Kosova B (right) are 8 kilometers away from the capital city, Pristina.
The government plans to close one of them, the 45-year-old Kosova A, and replace it with a newly built, more efficient lignite-fired plant.
It hoped to gain the support of the World Bank, but in late 2018 the loan-giving institution told Kosovo to turn its back on coal and invest in renewable energies instead. The World Bank said the cost of energy from renewable sources had fallen below that from coal.
The Kosovo government is pressing on with the project, while also looking to bring renewables into its energy mix. It wants to upgrade the 30-year-old Kosova B to bring it into line with European Union directives.
Kosovo, with a population of 1.9 million, has an unreliable power supply, suffering frequent power outages.
The smallest country in the Balkans, Kosovo's air quality isn't helped by its location.
A report by the Brussels-based Health and Environment Alliance HEAL in February this year found that 16 old and inefficient coal-fired power plants in the Western Balkans emit "alarmingly high levels of pollutants that travel long distances" and into the neighbouring European Union – particularly Romania, Italy, Hungary, Bulgaria, Greece and Croatia – and beyond.
The 16 plants emit more sulphur dioxide pollution than the entire fleet of European coal power fleet, combined with equally worrying levels of particulate matter and nitrogen oxides, according to the report.
It says that each year, the 16 plants in Bosnia and Herzegovina, Macedonia, Montenegro, Kosovo and Serbia cause 3,000 premature deaths, 8,000 cases of bronchitis in children and other chronic illnesses that cost between 6.1 billion to 11.5 billion euros in both health costs – mostly borne by the EU – and costs to economies.
Southeastern European countries had the highest air pollution levels in Europe last year, according to the 2018 World Air Quality Report, the first report to publish up-to-date information entirely from the past year, rather than data several years' old. The report by IQAir AirVisual, in conjunction with Greenpeace, ranked Kosovo at no. 3. (Bosnia and Herzegovina was no. 1, and Kosovo's neighbour Macedonia no. 2.)
IPKO has begun operating 20 monitors and sharing data on the AirVisual platform, which also reports the Pristina U.S. Embassy's air quality readings. The telecoms company, which directly employs more than 650 people and has a network of 3,000 contractors and distributors in Kosovo, will officially launch its 25-strong monitoring network later this month.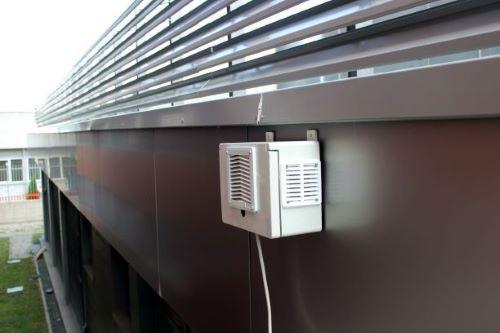 The housing of an outdoor AirVisual Pro monitor operated by IPKO Telecommunications L.L.C. in Kosovo
Edona Zogu, IPKO representative, said: "Air pollution in Kosovo has been a big concern for more than a year now, especially during the winter time. The levels of air pollution during this period become hazardous, exceeding 400 on the U.S. AQI, which pose a real danger to Kosovo residents."
Because of this, IPKO decided to install 25 monitoring stations, "so that people can check in real time the pollution in their surroundings, and protect themselves," said Edona.
She said they first chose to set up monitors in the country's seven largest cities, to give information to as many people as possible. "However, covering seven cities is still not enough, therefore we decided to install more stations in other cities as well, to make sure that the whole country is covered," she said.
"Since the capital city is the main polluter, we installed stations in several locations of this single city."
The network will also monitor air quality in Obiliq, where the power plants are located.