This month,
Paris
residents become subject to a new rule limiting the use of old and inefficient vehicles within the city.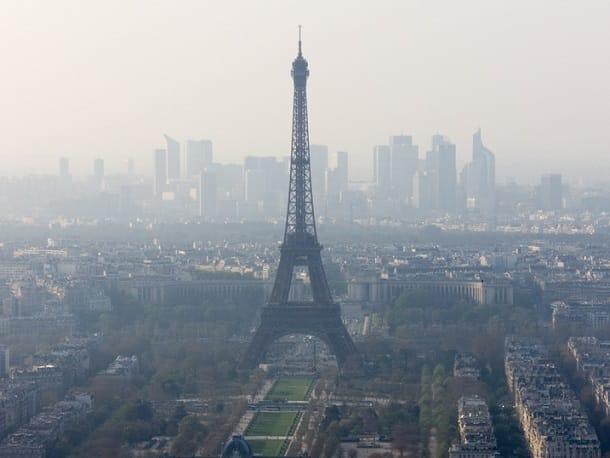 Mayor Anne Hidalgo has enforced a new ban on driving vehicles built before 1997 within the capital. The ban is active during Monday to Friday, from 8am – 8pm, and is estimated to affect 10% of the city's vehicle owners, at around half a million residents. Drivers who choose to ignore the ban will be fined up to €35, a fee which will increase to €78 from January 2017. The ban is also due to become more strict, by 2020 disallowing any vehicles within the city centre which were registered before 2011.
This is the latest in a series of concerted efforts by the mayor to address Paris' growing air pollution problem. The city held its first "no car" day in September 2015, which banned vehicles from a selection of major inner city boulevards. Hidalgo has also implemented a driving ban on the
Champs-Élysées
on the first Sunday of every month, explaining: "Every foreign tourist who comes to Paris naturally wants to visit the Champs-Elysees. But we want to bring Parisians back to this emblematic place which belongs to them."
She continued, "When you walk on the avenue without the din of traffic, you rediscover perspective, the facades, the scenery."
Despite these persuasive benefits of vehicle-limiting policies, some Paris residents are less than pleased about this month's ban. The driver defence group 40 million d'Automobilistes is seeking financial compensation for their older cars' sudden loss in value, whilst some reportedly parked their cars close to the Champs-Élysées in protest.
France
's public health agency estimates that currently 48,000 deaths are caused by air pollution annually around the country, whilst the French Senate claims that national health costs stemming from air pollution-related causes reach around
€100 billion per year
. Much urban air pollution is generated through vehicle fuel combustion, which produces
fine PM
,
nitrogen dioxide
and facilitates ground-level
ozone
creation, all of which are detrimental to human health.
Other European cities similarly aiming to tackle air pollution through driving restrictions include Berlin, Oslo and
London
.