IFTTT, which stands for If This Then That, is a free service that allows your devices to communicate with each other through simple conditional statements, called Applets. Applets, which always follow the 'if this, then that' format, are now able to use AirVisual Pro readings in "IF" statements. For example, "IF indoor AQI exceeds 50" or "IF temperature drops below 21C" THEN take action on another device or app. In fact, any measured parameter on the Pro can be used to trigger actions, opening a world of possibility for smart device integration.
+ IF CO2 rises above 2,000ppm, THEN send a phone alert.
+ IF RH drops below 40%, THEN automatically cue a humidifier.
+ IF AQI > 150, THEN record spike on a Google spreadsheet.
+ IF AQI > 50, THEN email your building management.
+ IF AQI >100,THEN automatically tweet readings from your outdoor AirVisual monitor.
↳ Just to get you thinking!
To get started, simply create an IFTTT account on
https://ifttt.com
and then visit the IQAir AirVisual platform page at
https://ifttt.com/IQAir
. We have already generated several Applets, which can be immediately integrated with the click of a single button.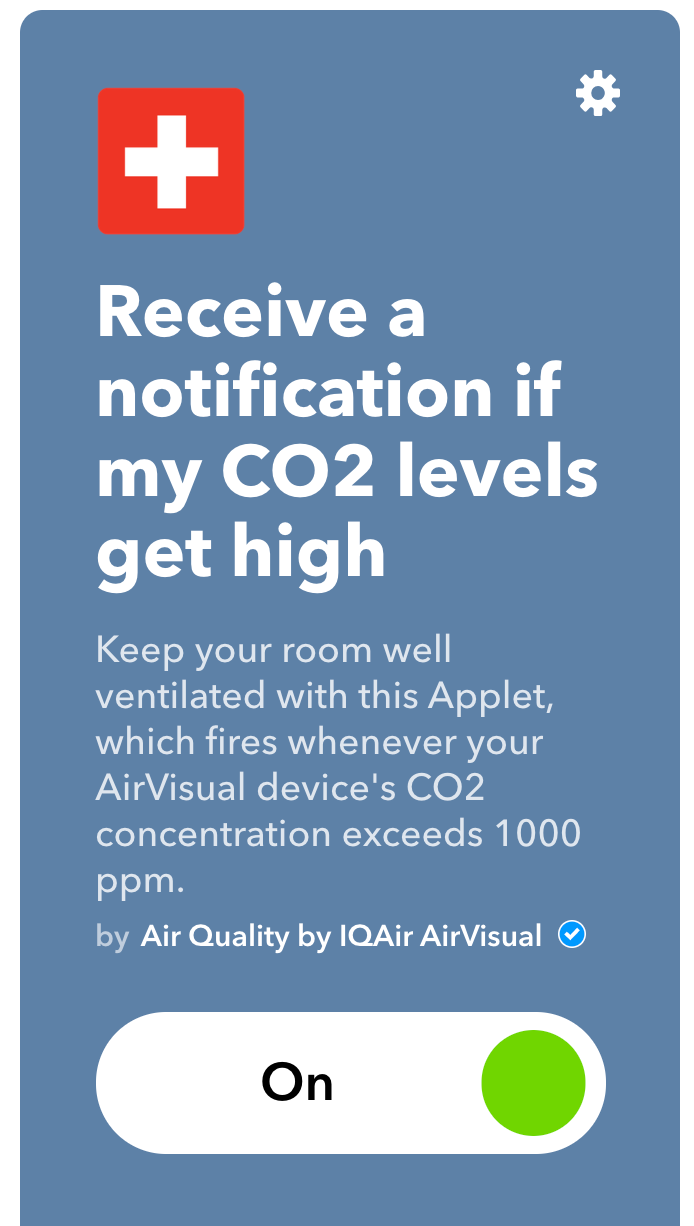 Use a premade Applet
- Log in or sign up for IFTTT at https://ifttt.com
- Search for "Air Quality by IQAir AirVisual" or go directly to https://ifttt.com/IQAir
- Select an Applet
- "Turn on" the Applet by flipping the switch
- Confirm the Applet by flipping the switch again
- If prompted, enter the device's 'share code' (see where to find an AirVisual Pro share code here)
- Click "Save."
Don't let this list confine your imagination, however. While premade Applets are a great starting point, it's nearly just as simple to create your own.
Create your own Applet: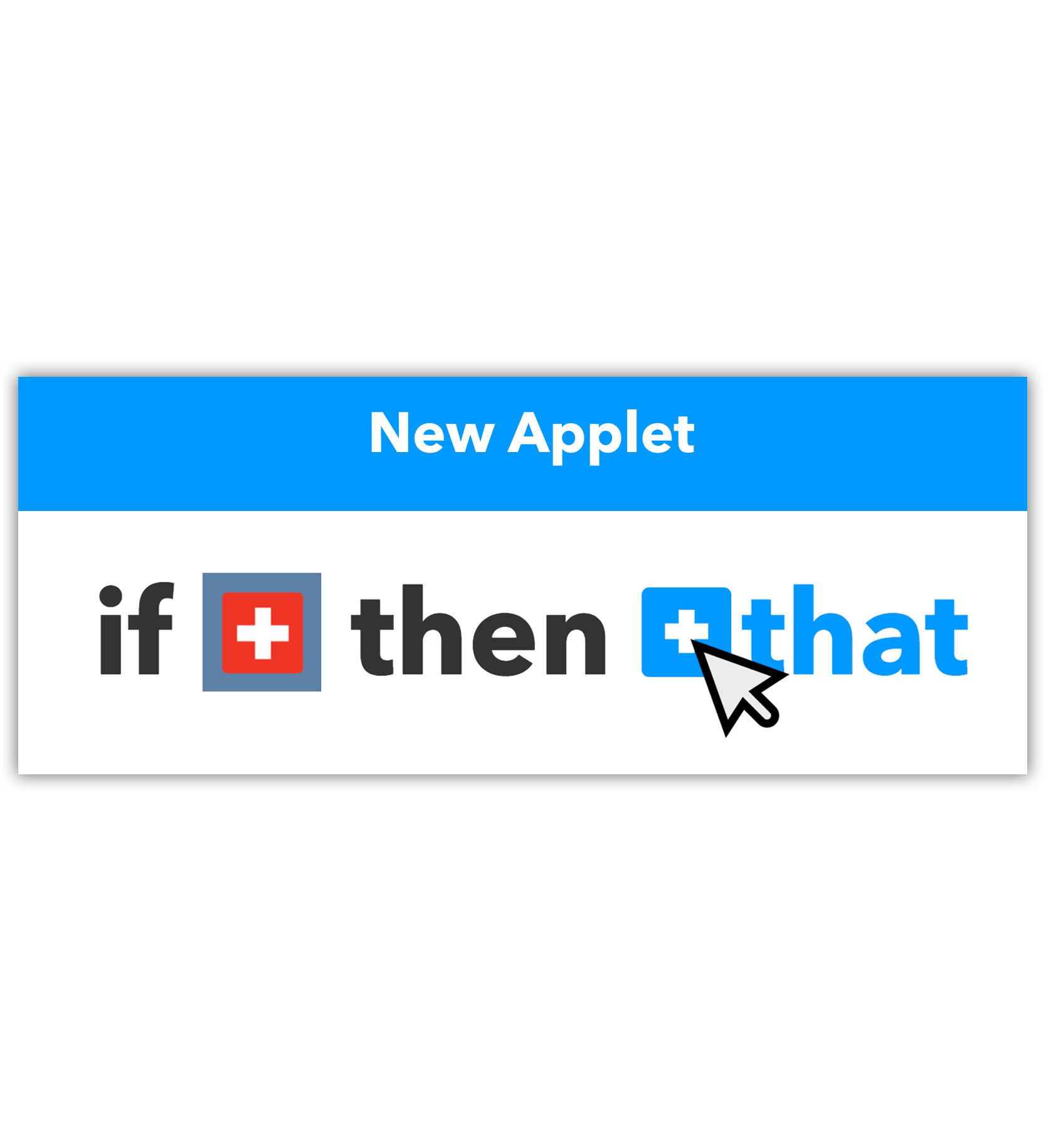 - Log in or sign up for IFTTT at https://ifttt.com
- Click on your username in the top right corner
- Select "New Applet from the drop down menu
- Click the blue "+ This" text
- Search for "Air Quality by IQAir AirVisual"
- Select a trigger, input required information and "Save"
- Now click the blue "+ That" text
- Choose an action-service by searching for the device or company name
- Select a desired action from the provided list, and "Save"
- Viola! Your new applet has been created, and is ready to be used
Many of us may be too busy to micromanage air quality. Allow IFTTT automation to make your life easier, knowing that the systems you have in place are running flawlessly, without your intervention. Most importantly, have fun exploring the possibilities of smart home and smart device integration and let us know if you've come up with something brilliant! We'd love to hear from you
.